Disclaimer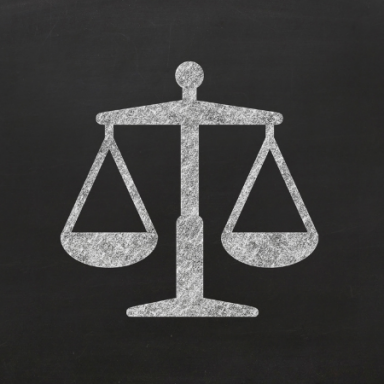 The Sudbury and District Law Association ("SDLA") provides the www.sdla.ca web-site and any successor web-sites ("this Site") to you subject to your agreement and compliance with the terms and conditions below. BY BROWSING OR OTHERWISE USING THIS SITE, YOU AGREE TO BE BOUND BY THE TERMS AND CONDITIONS BELOW. IF YOU DO NOT WISH TO BE BOUND BY THESE TERMS AND CONDITIONS, PLEASE DO NOT BROWSE OR USE THIS SITE.
1. Intellectual Property Rights.
Copyright © 2010 Sudbury and District Law Association. All rights reserved. Except for public domain material that may be posted on this site, the material on this web-site, including all content, site design, text, graphics, and the arrangement thereof, are protected by copyright and other intellectual property laws, and are owned or controlled by SDLA. All rights reserved. SDLA andthe SDLA icon and logo are trade-marks of SDLA and may not be used in connection with any product or service not related to SDLA or approved in advance by SDLA in writing. All rights reserved. All other trademarks, service marks, logos, and/or other marks are the property of their respective owners.
(a) This Site is provided on an "as-is, as available" basis. While SDLA believes the information on this Site to be correct, SDLA makes no representations or warranties regarding the accuracy, completeness or currency of any information displayed on this Site. We have taken all reasonable care to ensure the accuracy of the information on this web-site at the time of posting. The content is provided for personal, informational, non-commercial purposes only and is subject, at SDLA's discretion, to change, modification, addition or removal at any time. SDLA's disclaims any duty or obligation to update the information on this site.
(b) SDLA is not engaged in rendering legal advice or professional services, and should not be relied upon as such. The information provided on this Site is not intended as a substitute for legal help or advice. A lawyer should always be consulted for legal questions or advice. Use of or reliance on the information displayed on this Site is at your own risk.
Links to Third Party Web-sites
Access to any other web-site linked to this Site is at your own risk and SDLA is not responsible for the availability, accuracy or reliability of the contents of any hyper-linked web-site. This Site provides these links to you only as a convenience, and the inclusion of any link does not imply endorsement of the linked web-sites by SDLA.
Privacy Statement
SDLA recognizes and respects the privacy of each visitor to this web site. If you join as a member, you will be asked to voluntarily provide us with personal information such as your name, address, telephone number and e-mail address. This information may be collected by means of correspondence, e-mail or by electronic registration. No personal information about you shall be collected without your consent.
SDLA also collects aggregated or non-personal information to track data such as the total number of visits to this web site or the number of visitors to each web page. This information shall remain in aggregated form and may be used to understand how visitors use this web site.
General
These Terms and Conditions shall be governed by and construed in accordance with the laws in force in the province of Ontario and the federal laws of Canada applicable therein, and any dispute arising hereunder shall be resolved exclusively by the courts in the province of Ontario.